Welcome to our SPOTLIGHT feature, where we highlight a journalist and ProfNet user to share their personal story and insight with you. This SPOTLIGHT belongs to Michael Vasquez, an award-winning journalist at the Miami Herald.
We hope you find SPOTLIGHT both enjoyable and informative.
Please feel free to leave a comment after the blog entry.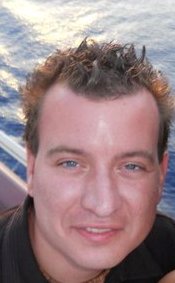 Why did you decide to become a journalist? Was it something you knew you wanted to do or did it happen by chance?
In my junior year of high school, I had an English teacher who gushed over my writing ability - before that, I'd never considered myself particularly talented in that regard. As my confidence as a writer grew, I decided journalism was a way to craft words for a living while earning a steady paycheck. I began college knowing I would major in journalism, even though my father wanted me to pursue business (too bad for him).
What was your first job as a journalist?
My first paid reporting gig was as a part-time reporter at the Miami Herald, while I was still a journalism student at Miami's Florida International University. I covered the cities of North Miami and Sunny Isles Beach - small-ish towns that nevertheless taught me a lot. North Miami had tension between its rich and poor neighborhoods, land development debates, and a political tug of war between its white and Haitian-American population. Sunny Isles Beach politics was dominated by retirees, and marked the first (and so far, only) time that I would interview a mayor who moved to and fro using the aid of a walker.
How did you start in New York City and then arrive in Miami?
I was born and raised in Queens (and briefly attended Stuyvesant High School in Manhattan) before my family dragged me to South Florida at the age of 14. When you're 14, you don't have veto power over family relocations, so you just go with it. For about two years, I complained a lot, then my New York City provincialism finally wore off. These days, I don't compare New York City to Miami any more than I compare a chicken sandwich to a cheeseburger - they're both wonderfully delicious in their own way.
What types of stories do you usually cover?
As an education reporter, my stories range from the quirky (the rise of Harry Potter-style Quidditch leagues on college campuses) to the scandalous (a recent arrest of a local teacher's union president) to the consumer-oriented (warning readers about the predatory practices of many for-profit colleges).
What's the best part about being a journalist?
Being a force for reason, compassion, and fairness.
What suggestions do you have for public relations professionals or anyone who wants to pitch you a story?
There's no need to be pushy, or to follow up with numerous e-mails or phone calls. A good story sells itself. The key info should be in the body of an e-mail - most reporters won't bother opening an e-mail attachment. Try to take the time, if possible, to learn what the reporter covers - so many of the pitches I receive are irrelevant to me either because of the topic or the geography (a college graduation in Vermont? Yeah, uh, I'm not covering).
What should they always do and never do?
Always put the news at the top of the press release. It's amazing how many press releases "bury the lede," so to speak. Always remember that reporters are reluctant to write an entire story on any particular "expert" or client, though the person you represent could very well be included as part of a larger story. Never go over a reporter or editor's head and try to pitch a story to the top bosses - you might get coverage, but you'll rub people the wrong way in the process.
How can someone in public relations develop a relationship with you?
Be honest. Be responsive. Be personable.
What has been the biggest challenge you've faced in your career?
The biggest challenge has been to remember the incredible power that all journalists have, even as the industry has been downsized and reporters have suffered through layoffs, pay cuts, and all the rest. Witnessing their own industry in a tailspin can make reporters feel bruised and powerless. But journalism can still change the world, and if you have that ability, you have to walk tall and make noise - otherwise you're just wasting it.
Do you have a most memorable moment in your career so far?
There's a lot of 'em. One of my favorites is probably riding in the Oscar Mayer Wienermobile when it was in town recruiting recent college graduates. People everywhere stop and wave. You can really feel the Wiener Love.
What's your advice for someone starting their career in journalism?
Be a master of technology - from shooting video to building databases - but don't forget it's all about the storytelling. Two of the most important questions you'll ask interview subjects are "Why?" and "Can you give me an example?" Also, read everything you can get your hands on - notice what works, and what doesn't. That's how good writers get better. And get lots of internships if you're still in school.
Do you use social media in your job?
Yes - especially Twitter. It's a great way for me to see what education issues are being buzzed about, and it's also an important tool to promote your own content. I've also found sources on Twitter.
How do you use ProfNet and how has it helped you?
There are stories I've written that would have been incredibly hard to complete without ProfNet, plain and simple. It's especially useful for when I'm trying to track down an expert on an obscure subject - for example, a story I wrote about how the game of bingo was suddenly hipper (at times even raunchy) and attracting younger players. How the heck do you find bingo experts? You go through ProfNet.
How has the media industry changed from when you first started?
Ten years ago, when I started, newspapers still thought about stories primarily in terms of the print product - it was, "how can we make an eye-popping presentation in the paper?" Stories were of course posted online, but the news websites were too often an afterthought. For example, a story would run with great photos in print, and the web version would simply be a wall of text - no photos at all!
Media companies have now thankfully embraced technology, with Twitter and Facebook accounts, searchable databases on our websites, and smartphone news apps. We're going to live or die on the web, and just about everyone recognizes that these days.
How do you see the business in 10 years?
More people will consume news than ever - if you're in line at the DMV, your phone becomes an incredible news source - but not all media companies will survive. The moment right now is both a challenge and an opportunity, as media companies are financially challenged but also have a chance to show a whole new generation of readers how essential we are. Most media companies find a way to prosper in this environment - and new media outlets will be born - but no one can take survival for granted.
What would you be doing if you weren't a journalist?
I'd still be writing, and perhaps working in teaching or PR to pay the bills. When you're a writer, you write, just as a when you're a brass tuba you will always make that signature deep sound. You can't fight it.
What do you like to do when you're not at work?
To take advantage of the South Florida weather, there's basketball or a trip to the beach. On those not-so-sunny days, I enjoy martial arts, video games (I'll never outgrow Super Mario Bros.!) and poker.
About Michael Vasquez
Michael Vasquez, a New York City native, is an award-winning journalist who covers both higher education and local K-12 schools at the Miami Herald.
He first joined the Herald in 2001, while still attending Florida International University in Miami, as a part-time staffer covering North Miami and Sunny Isles Beach. Following an internship at the Washington Post, he returned to the Herald full-time in 2002. Prior to his current education beat, Michael spent time covering the city of Hialeah, Miami City Hall, and the gambling/casino industry.
Michael also regularly jumps in on breaking news stories – from the latest Census results to reporting from Haiti in the aftermath of 2010's catastrophic earthquake.
ProfNet, a service of PR Newswire, has helped journalists and experts connect since 1992. Writers can search the ProfNet Connect database of more than 50,000 profiles; send a ProfNet query by email to thousands of subscribers around the globe; or get timely experts and story ideas by email.