Media News Highlight shares articles and stories from the worlds of media and journalism that may be of interest to professionals who work in said industries and newsrooms across the country. We hope these links will help you stay aware of what's happening in these fields and also provide some advice to help you.
Please feel free to share your own relevant links in the comments section after the entry.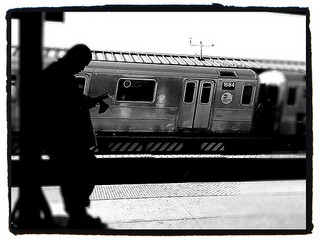 Local TV Leads the Way in Believability Ratings, Pew Study Finds (via TV Spy/mediabistro by Merrill Knox)
"Pew Research Center has published the results of its study on the credibility of 13 news organizations, including the the cable networks, the broadcast networks, local news and a handful of newspapers."

Fareed Zakaria Resigns From Yale University's Governing Board (via The Huffington Post)
"A journalist recently accused of plagiarism has resigned from his position on Yale University's governing board to better focus on his work."

Jorge Ramos On English Language TV's Coverage Of Latino Issues: 'I don't think they get it' (via TV Newser/mediabistro by Alex Weprin)
"Univision anchor Jorge Ramos is interviewed by Forbes about the network's proposed Presidential debate on Latino issues."

Forbes Names Most Powerful Women in Media (via ADWEEK by Lucia Moses)
"Forbes has released its World's 100 Most Powerful Women ranking, and once again, it includes a host of bigwigs in media—14 in all—spanning the TV, digital and print spheres.

Philadelphia newspapers shrink page widths to cut newsprint costs (via JimRomenesko.com)
"Journalists at Philadelphia's dailies received this we're-shrinking memo today from Inquirer editor Bill Marimow and executive editor Stan Wischnowski..."

Resources, tips for journalists covering conventions (via CPJ by Sara Rafsky)
"With up to 15,000 journalists expected in Tampa, Fla., for next week's Republican National Convention, some reporters and photographers will undoubtedly encounter problems concerning access to news events and coverage of related protests."

My response to The Hartford Courant's "Spanish-language strategy" with Google Translate (via OJR by Robert Hernandez)
"If you were to translate this using Google Translate, guess what… it would be wrong. Anyone who is bilingual wouldn't be surprised. But they would be surprised in hearing that a news organization would solely depend on using this primitive service as their "Spanish-language strategy."

SPOTLIGHT: Michael Vasquez, The Miami Herald (via ProfNet Connect by Evelyn Tipacti)
"Welcome to our SPOTLIGHT feature, where we highlight a journalist and ProfNet user to share their personal story and insight with you. This SPOTLIGHT belongs to Michael Vasquez, an award-winning journalist at the Miami Herald."

The Red and Black debacle (via Columbia Journalism Review by Andria Krewson)
"Mid-week at the University of Georgia at Athens, where I went to undergraduate journalism school, a group of top editors of the independent student news organization The Red and Black walked off the job and created an alternative Wordpress site to report the news."
AP Announces Coverage Plans for Republican and Democratic Conventions (via Editor & Publisher)
"The Associated Press will share its comprehensive coverage of the 2012 Republican and Democratic conventions across all media platforms via a wide array of digital tools and innovations."
ProfNet, a service of PR Newswire, has helped journalists and experts connect since 1992. Writers can search the ProfNet Connect database of more than 50,000 profiles; send a ProfNet query by email to thousands of subscribers around the globe; or get timely experts and story ideas by email.
Photo by Flickr user carlos.a.martinez