One topic ProfNet Connect members mention to us on a recurring basis is regarding how more and more journalists are crossing over into the world of public relations. A few weeks ago we heard your call and held our first #ConnectChat on that very topic. (To read the transcript, please click here.) It's such a popular subject that we're doing the second part of a three-part chat series on Tuesday, Aug. 30.
#ConnectChat is about our particular guest's experience where they provide their own perspective. We'll be using the same topic - - going from journalism to public relations/communications - - with a guest who has between 10-13 years of media experience and then someone who has spent the majority of their career and their life as a working journalist. The time someone has spent as a journalist has a direct impact on how easily (or not) they can transform into public relations professionals.
The second #ConnectChat on this topic, "Making the Switch from Journalism to PR" will feature Michelle Mekky (@Alpaytac_PR), Vice President of Alpaytac Marketing in Chicago. The chat will take place on Tuesday, Aug. 30, from 3 to 4:30 p.m. EDT. Michelle will discuss her experience going from the world of television to the world of marketing and communications.


To submit questions for Michelle in advance, please e-mail profnetconnect@prnewswire.com or tweet your question to @profnet or @editorev.
We'll try to get to as many questions as we can. Of course, you can also ask your question live during the chat.

To help you keep track of the conversation, we will use the #connectchat hashtag. Please use that hashtag if you are tweeting a question or participating in the chat.

If you can't make it to the chat, don't worry -- a transcript will be provided on ProfNet Connect the next day.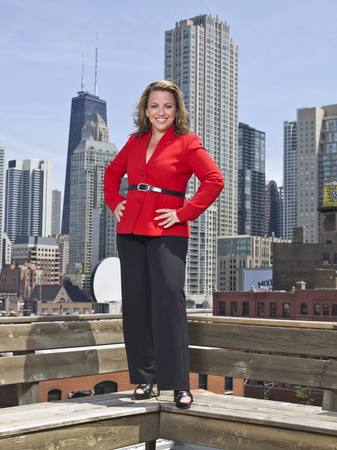 About Michelle Mekky
With over 17 years of experience, Michelle Mekky is well versed in making the switch from Journalism to PR. At present, she is a Vice President at the award-winning Chicago PR firm, Alpaytac Marketing Communications/Public Relations, working with clients in aviation, consumer electronics, housewares, and more. As such, Michelle plays an integral role in all aspects of the company's operations including business development, account management, editorial and pitch creation, and media training.

Before moving to Alpaytac, Michelle served as the President of the Chicago-based PR Firm Empower Public Relations for five years. Here, Michelle assisted in operating the full-service firm which boasted a wide roster of clients including landmark hotels, famous restaurants, retail establishments and lifestyle and relationship experts.

A veteran television producer, she spent 12 years at WFLD-TV, Fox-32 in Chicago. She worked as a news writer, segment producer and then as Senior Producer of Fox News in the Morning. Her media experience also includes news writing at NBC-5 in Chicago, and reporting for WISC-TV in Madison.

A Northwestern University graduate with a Bachelor's Degree and Master's Degree from the world-renowned Medill School of Journalism, Michelle has dedicated her career to the creative, ever-changing world of media. She is involved with networking groups such as the National Association of Women Business Owners (NAWBO) and she was a lead facilitator for the Empowering Women Network, organizations which work to strengthen the presence of women in the fields of corporate and entrepreneurial success.

Michelle is the happily married mother of two beautiful children. In-between juggling work and home responsibilities, Michelle manages to keep regular exercise on the schedule, always striving to obtain new fitness goals, which have included two half-marathons, distance races and a competitive stair climb.