Falling under the Crimes Act 1900, theft is categorised as larceny and an employee stealing from an employer is a crime under the NSW law. The prospects of your employees committing larceny is not something business owners want to experience. However, unfortunately larceny occurs more than you think.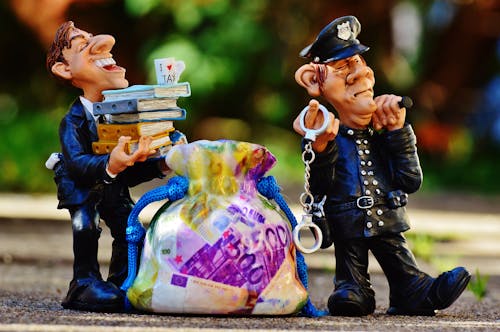 Larceny can take many forms, from skimming from the till, trading business information, stealing from colleagues, giving discounts without authorisation and many more. When an employee steals from an employer, it can have a devastating impact on a business. often leading to significant economic loss, distrust in employees, and even worse, bankruptcy. If you believe that your employees are stealing from you, it is important to take necessary steps to ensure that the correct action is taken and that your business doesn't suffer.
Evaluate the Situation
Before making any accusations, it is best to launch an investigation and evaluate the situation of the alleged theft before taking any action. Larceny is a serious offence and it is important to evaluate the situation thoroughly to understand options of action. The investigation process involves gathering evidence and information about the theft and the accused. The more information you gather, the stronger your case will be. During this process, it is often best to not let your employees know as this may cause unsettling feelings and rumours within the workspace. This could derail your investigation and the information you gathered may not be as accurate.
Implement Changes
If there is a belief that your employees are committing fraud against your business, the first thing you should do is to implement changes in the workspace. Doing this will not only stop the accused from further thieving from your business but will also prevent any future thieves from stealing anything. Possible changes that could be implemented include:
Removing staff access from sensitive business areas
Increasing checks on stocks and equipment
Installing security camera
Implementing administrator passwords on accessible documents
An extensive approach towards greater safety will always benefit your business. But it is important to ensure that your process is fair, and your employees feel comfortable with the new security implementations.
Legal Services
Engaging legal services can be incredibly helpful if you have an honest belief that your employees are stealing from you. As experts in larceny crimes, criminal lawyers can advise you on the appropriate actions to take against the accused. Often, there is more than one appropriate action you can take. If you are unsure on how you would like to proceed, engaging the services of a criminal lawyer may enable you to find a solution.
Prepare an Interview
Often, confronting the thief during moments of heated feelings does not go well. It could lead to a heated argument or even physical assaults. Thus, if you are thinking of confronting the accused, make sure you are calm and have a list of the things you want to say. This process can be difficult as the accused may deny they have committed larceny. In this case, the evidence and information you have collected during the investigation process will come in handy. If you don't feel comfortable with doing this interview alone, engage in a lawyer or an interrogation specialist to assist you.
Have A Chat with Your Employees
With personnel changes and increased security implementation in the workspace, there may be confusion among your employees. Whilst you do not have to inform them of the situation, it is a good idea to inform them about the new security implementations and new rules. Doing this will ensure an understanding of the new rules. Further, this allows them to ask any questions and to solve any miscommunications that have occurred. Having uniformity in the workplace is important in ensuring your employees are happy and no future larceny issues arise.