As a young business owner, deciding to purchase a property, either for investment purposes or to live in, might be one the most financially intelligent things you can do, so long as you make the right choices.
However, as you'd expect, if you're purchasing a house or an apartment, there are a few tips you should know. These could end up saving you tens of thousands of dollars in the long term or even keep you from defaulting on home loan repayments.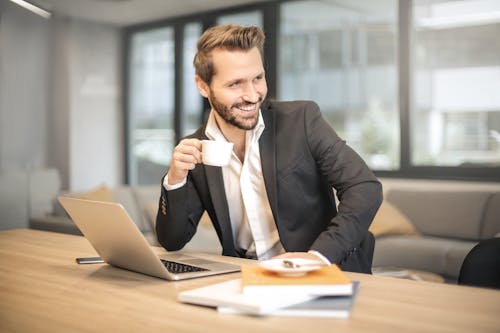 Take a look below at our tips for young business owners purchasing property, and you might learn a few things that could make your property purchase a lot smoother.
Thoroughly Research the Market
Our first tip we can't stress enough, you absolutely must know what the entire market is doing and determine whether it's an appropriate time to buy or not. If you've taken a look at the news recently, you'll have seen that home loan defaults are higher than ever and that house prices have virtually 'collapsed' since their peak, which means we're stepping into a buyers market.
That said, you'll still need to be on the lookout for a few indicators at all times. These can include things such as growth potential, the state of the local market, and whether an area you're interested in has any developments on the cards that could affect the home's value – think new schools, shopping malls, highways, etc.
It's also wise to subscribe and follow as many real estate and property blogs and forums as possible, so you're kept in the loop. Websites like realestate.com.au and Investor Assist will provide you with just about all the information you'll need.
Don't Settle for Any Loan
A rather obvious tip is not to settle on the first loan you find online with a great rate or exciting extras.
Do as much shopping around as you possibly can and look for a loan with low interest, low charges and more. You must make sure you're getting as many perks with as few fees as possible, or you're essentially wasting the deposit you worked so hard to save.
Save a Deposit Early
As a business owner, there's a good chance you're in control of your income, which means fluctuations in your business affect your personal bank account directly. These income variances have the potential to affect your chances of getting a loan approved, which means saving rigorously for a deposit is non-negotiable.
You absolutely must show lenders that you're capable of repaying a home loan by making regular deposits to a savings account.
In addition to showing your financial responsibility to banks, you should also save a hefty deposit. This deposit will reduce the size of your home loan repayments as well as the interest you pay. And if you're lucky enough to have saved over 20 per cent of the home's value as your deposit, you'll no longer need to pay for LMI or Lenders Mortgage Insurance.
In the end, be sure to do plenty of research and find some information on home loan deposit sizes, interest rates and loan to value ratios.
Talk to the Professionals for Tailored Advice
Considering that you're a business owner who's also young, there won't be too many fact sheets and guides out there tailored to you. Because of this, you'll need to speak to professionals in real estate and lending to get the answers you need.
Take some time to speak with mortgage brokers, property managers, accountants and financial planners and let them know your circumstances. You might be able to find them online to make things a little easier.
As a young, self-employed business owner and not someone who works and 9 to 5 job, you'll have different circumstances and requirements, and these professionals will be able to ensure you know what's to come when you purchase a property.
Show Financial Responsibility
Of course, banks look into your financial responsibility at every age when you apply for a loan, though, you can increase your chances of approval if you show that you're a trustworthy borrower.
Work hard to stay away from ordering UberEats too often, make regular savings account deposits and reassure the banks that you can pay home loan repayments. You can do this by saving the expected home loan repayment amount in your savings account each month – this way they can see you're earning and saving enough for a loan.
Choose a Property with Potential
We're looking at falls across the board in today's market, though that's good news for first-time buyers and anyone looking to buy a family home. However, it's essential to look for a home in a location that's going to be affordable, inexpensive to renovate without over-capitalising and also outside the inner city.
It's in your best interest to focus on affordability and growth potential over high rental yields and the location of the home as a young business owner purchasing a property.