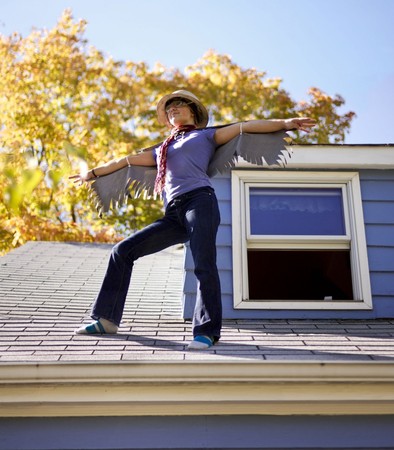 Seasoned and successful freelancers have a lot of great advice to offer to those who are starting out, but be warned -- some of their tips are old school, irrelevant to your particular business goals, and even outdated.
Read on to see what successful freelancing veterans have learned about the changing nature of the writing business:
Old school rule: Once your piece is finalized, you're done.
While that may technically be true, spending a little more time corresponding about a published article can bring some good karma your way. Kelly James-Enger, author of "Six-Figure Freelancing: The Writer's Guide to Making More Money, Second Edition," explains: "Sending thank-you notes to editors and people you interview (whether expert or 'real people') has made me memorable — in a good way — and helped me develop a deep Rolodex of go-to sources," she says.
While it may seem tedious to backtrack once an assignment is in the can, James-Enger says it's helped her business. "Years ago, a potential ghostwriting client talked to a fellow NYC dietitian about several writers she was considering hiring for a book project. Turned out that I'd interviewed the dietitian before, and she said something along the lines of, 'Kelly's great—she's always on time, she lets me know when I'm quoted, and she even sends thank-you notes!'" Needless to say, she got that gig.
Old-school rule: If you write for custom publications or brands, it's not real journalism, and you won't be taken seriously.
The lines are definitely more blurred these days as content marketing and brand publishing continue to take off. So is it OK to do write for both traditional publications and nontraditional outlets? Aside from any obvious conflicts of interest, if you want to be successful as a freelance writer, you can — and must! — wear a lot of hats, says Wendy Helfenbaum, a Montreal-based freelance writer and TV producer.
"I'm very mindful, however, about what kinds of corporate and content marketing gigs I accept, and I target industries or non-profits that don't conflict with the beats I generally cover as a journalist," she explains. For example, she never covers transportation or pharmaceuticals for news outlets, so she's comfortable accepting ongoing work from corporate clients in those industries.
Finding work beyond the traditional media outlets can really broaden your opportunities, especially as magazines and newspapers trim budgets and staff. "If you separate your business properly, and fully disclose if ever a potential conflict of interest pops up, you absolutely can do both," assures Helfenbaum.
See the full post on The Freelance Strategist: 5 Oldschool Freelance Writer Rules You Should Break