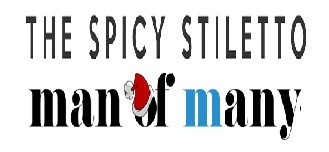 Blog Notes is a weekly helping of blogs recently reviewed on PR Newswire for Bloggers. Would you like your blog reviewed? Tweet to PR Newswire media relations manager Christine Cube at @PRN4Bloggers.
Food and fashion may seem like unlikely bedfellows; however, Serena Goh, the blogger behind The Spicy Stiletto proves you can have that pencil skirt with a side of stuffed zucchini. California born and raised, now living in New York City, Serena describes herself as: "A photography enthusiast, shoe hoarder, prolific home cook, food explorer, bad dancer, and creative type. There's never been a hot sauce I wouldn't try, or a stiletto too high." I love the high-quality photography that captures both The Spicy Stiletto's style and the beautiful backdrop of New York. And her well-organized archive of recipes makes it easy to find inspiration for my next meal. Considering it's currently below freezing in Cleveland, all I want to do is curl up in this oversized knit with a plate of roasted figs, drizzled with honey, balsamic vinegar and goat cheese. Read the full post on PR Newswire for Bloggers here.
I was just in Los Angeles, visiting a cousin who has an incredible command of style. His clothing is impeccable; his home a work of art. The way he puts things together is nothing short of magic. So I know he'd appreciate a blog like Man of Many. Just a year old, Sydney, Australia-based Man of Many was established to "provide a curated selection of the latest and best in men's products, culture, fashion, technology and style." "We offer a carefully selected range that will help any modern gentleman stand out from the crowd and remain committed to sourcing products of quality," the blog says. "Everything we put on the site is a recommendation to our readers, and we don't like to post anything that we wouldn't recommend to one of our mates." I especially liked this post on the PicoBrew Zymatic, which is essentially an "espresso-maker for beer." I know a couple guys who would love one of those. The sleekness of the Living Cube also drew me in. Read the full post here.
Bonus post: Blogging Basics from Big Time Bloggers. The New York Women in Communications Foundation's 2013 Student Communications Career Conference (#SCC13) was held earlier this month. The conference consisted of different breakout sessions relating to media and communications. One session that PR Newswire ProfNet community services specialist Polina Opelbaum attended was about blogging. Read Opelbaum's post on blogging basics.
Christine Cube is a media relations manager with PR Newswire and freelance writer. You can follow her @cpcube or see what's happening over @PRN4Bloggers.