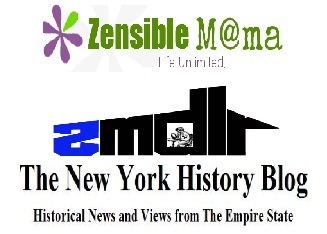 Blog Notes is a weekly helping of blogs recently reviewed on PR Newswire for Bloggers. Would you like your blog reviewed? Tweet to PR Newswire media relations manager Christine Cube at @PRN4Bloggers.
There are no words to describe the tragedy in the Philippines as a result of Super Typhoon Haiyan. It's gotten me thinking about my roots, and in this spirit, I'd like to focus on a Filipina blogger who reached out a couple months ago through PR Newswire for Bloggers. Zensible Mama is a "melting pot of smart ideas, tips and tricks with a dash of geekness, inspired by the ancient philosophy of Zen or simply translated, a flash of enlightenment" by Maricris Guadagna. Guadagna's blog covers a lot of territory: personal/success stories, travel ideas and frugal tips, events and happenings, tech gadgets, recipes, culture and diversity, and blogging and social media. The Go Filipino area of the blog is a very fun place. I recognize the food there, especially Maricris's vegetarian pancit recipe. Read the full post on PR Newswire for Bloggers here.
Cold weather makes me appreciate three things: Bikram yoga, soup, and coffee. Lots of coffee. Lately, I've been obsessed with adding my favorite peppermint syrup to every cup I brew. smdlr offers fascinating "coffeetography" -- photo journalism that is "complimented by text, inspired by independent coffee culture." And the blog's name? It's literally the acronym for coffee cup sizes – small, medium, and large. "cde" is the writer, documentarian, and coffeetographer behind the blog. I especially like smdlr because of its simple and complex format. The photography speaks big, but the content -- how minimal it is -- packs a lot of information. In fact, I couldn't pick out just one or two posts I liked. I actually enjoyed the entire current culture section. Read the full post here.
Today, I'm anxious to participate in a history conference of sorts. I'm heading to one of my favorite places -- George Washington's Mount Vernon. It's in this vein that I've got history on my mind. I remember visiting last year New York's historical Fraunces Tavern, where Washington famously bid adieu to his officers of the Continental Army at the conclusion of the American Revolution. So I found a wonderful history blog today: The New York History Blog, which delivers "historical news and views from the Empire State." The New York History Blog is written by a team of 20 contributors from around the state. "This site, now in its fifth year, hopes to offer an opportunity to collaborate and connect history lovers and history professionals in order to help foster a sense of shared mission and purpose among New York historians of every stripe," the blogs says. I enjoyed this week's round up of top New York history news. Read the full post here.
Bonus post: Six Best Ways to Really Connect and Resonate With Your Readers. Guest blogger and PR professional Anthony Lewis recently wrote this post for PR Newswire for Bloggers. "The ultimate goal of a blogger is to establish a real, personal connection with readers in the hopes of getting more of them to become regular visitors to your website. But this is easier said than done, as many bloggers simply don't know how to better reach their readers," Lewis says.
Christine Cube is a media relations manager with PR Newswire and freelance writer. You can follow her @cpcube or see what's happening over @PRN4Bloggers.