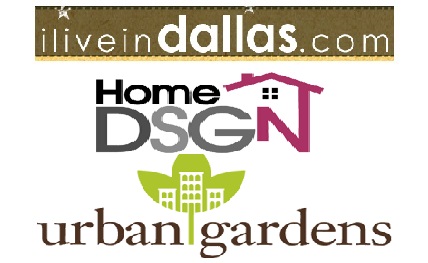 Blog Notes is a weekly helping of blogs recently reviewed on PR Newswire for Bloggers. Would you like your blog reviewed? Tweet to PR Newswire media relations manager Christine Cube at @PRN4Bloggers.
Summer almost may be over, but you still have time to squeeze in one final vacation before Fall gets here. If ILiveinDallas has anything to say about it, that trip's going to be to Texas.
Winner of D Magazine's "Best Dallas Blog" and CBS Dallas-Fort Worth's "Most Valuable Blogger," ILiveinDallas covers Dallas art and culture, dining, festivals, and other things to do in the area.
Started in 2008 by Jennifer Conley and Neil Lemons, it now features 30+ bloggers.
If you're tired of hearing "I'm bored" when you're on vacation, 51 Kid-Friendly Activities to Do This Summer will keep your family busy. And who doesn't love a good meal? 25 of the Best Dallas Restaurants According to Five Local Foodies had me hungry for seconds. Read the full post on PR Newswire for Bloggers here.
I've lately been obsessed with redoing parts of my house. It seems that some of my favorite architectural design mags have inspired me to change my living space. I came across HomeDSGN.com in an effort to find online inspiration. HomeDSGN focuses on "interior design and inspirational contemporary homes." It was founded in Jan. 2011. "Our mission is to scour the globe, find the best interior designs and inspirational homes and give the widest exposure we can to talented architects and designers," the blog says. "HomeDSGN is the place to visit daily if you are looking for fresh and innovative ideas for your contemporary or more traditional home." Among its eye-catching design is The Deck House by Choo Gim Wah Architect. Incredible. Read the full post here.
I love my garden. Ever since I broke free from full-time container gardening and started planting actual roots -- big and little ones -- in the ground, it's been my mission to open up this new world. Urban Gardens presents unlimited thinking for limited spaces. It is the brainchild of Robin Plaskoff Horton, founder, creative director and "coolspotter."
Horton definitely has spotted quite a bit of cool. This is a great site. Urban Gardens offers incredibly unique ways to handle every day issues, including this piece on an outdoor hanging glass sculpture that functions as a sustainable fly repellent. I also really enjoyed feasting on botanical cuisine prepared with foraged flowers and herbs. Finally, words can't express how much I heart this project: Artist spins a yarn with Parisian street art. Read the full post here.
Christine Cube is a media relations manager with PR Newswire and freelance writer. You can follow her @cpcube or see what's happening over @PRN4Bloggers.