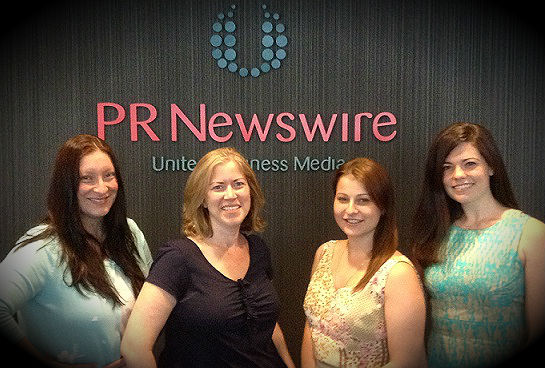 As the saying goes, all good things must come to an end. Today marks my last day as a community services specialist with ProfNet. During my time here, I've not only had the opportunity to learn from some of the top experts in the media and communications industry, but I've had the chance to work alongside some pretty talented people.
Without getting too mushy, I want to thank my ProfNet ladies for two years of great memories. Now who is going to laugh at my jokes (did someone pay you all to do that?), taste-test my cupcakes, and remind on a daily basis that "teamwork is dream work"? To Maria, Polina and Evelyn: I am truly going to miss working with you all!
After taking a look back at all of the events I've attended and the interviews I've conducted, I came up with a list of my favorite posts. Without further ado, here are my top 10 most memorable posts:
I am excited for this next chapter in my career as I join Boston's InkHouse PR team. I look forward to continuing to learn about the industry from such an experienced team of public relations professionals, and I hope that many of our paths will cross in the future.
For everyone who I've met along the way, I hope to keep in touch! Don't be a stranger: @Angela_Smith11