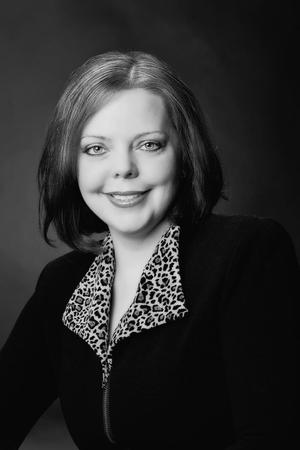 I recently caught up with Kerry Heaps, the publisher of Strictly Marketing Magazine and host of Strictly Marketing Talk Radio. The show is a national talk radio program and the magazine is currently attaining readers nationwide. Both media outlets are a division of Kerry's Network, Inc. based out of Jacksonville, Fla.
Since she is a loyal ProfNet user, I wanted to chat with her about how she finds success when sending out queries. Here's what she had to say:
How do you chose which ProfNet experts to work with when you submit a query?
We do things a bit differently. All of the queries that come to us are put in a special review folder. Once the deadline has finished we pull those out and review them. We look at several factors, such as grammar, spelling, and of course the article itself to determine if it benefits our readers. Once we choose an article, we usually reach out to the writer and let them know of any edits that need to be made and that we selected their article for the upcoming issue of Strictly Marketing Magazine.
What do you look for in a response?
I look for relevance -- did the writer take their time writing the article? Are there a lot grammar mistakes and spelling errors? Will it take a long time to edit?
Do you have tips for experts and PR people for responding to ProfNet queries?
Absolutely I would recommend a few things:
Don't email questions back to the query: Keep in mind that any publication that submits a query is looking for an article to be written, not questions about the query or to get responses such as, "My client can write an article about marketing strategies let me know if you are interested." If we didn't need an article, we wouldn't submit a query. Now, I've been on both sides of the coin. I have submitted tons of articles that were never published and I understand wanting to know if someone is interested before writing, but that's just not how it works. If the query is in your realm of specialty or your clients, go for it. If not, or you want a response prior to writing, don't waste your time. I would recommend writing a few articles a month, that way you have something you can either submit, or work with to cut down on the work.
Spell check and proof read twice: One of my pet peeves is receiving an article with typos. Keep in mind that sometimes these are the first responses that get deleted. Take your time, just because your response comes in at the deadline doesn't mean it won't be the one used.
Don't let queries overwhelm your time: I would suggest reviewing queries but don't let the writing get out of hand. We all know how much time it can take to put into an article or submission, so keep it under control. Decide how much time you'd like to spend writing each week and chisel that into your calendar.
Whether you're a reporter, blogger, author or other content creator, ProfNet can help you with your search for expert sources. You can send a query to tens of thousands of experts and PR agents, search the more than 60,000 profiles on ProfNet Connect, or get timely experts and story ideas by email -- all for free! Need help getting started? Email us at profnet@profnet.com