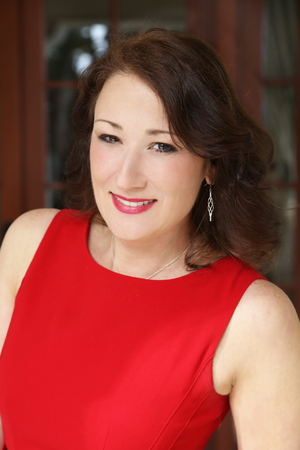 I recently caught up with ProfNet member, Kathy Gruver, Ph.D, an award-winning author, speaker, educator and practitioner, to talk about some of her recent media hits. Dr. Gruver is the author of "The Alternative Medicine Cabinet," and has contributed to numerous publications including Glamour, NPR, and Men's Health to name a few. She has even produced an instructional massage DVD.
One way that she continues to gain media exposure is through ProfNet. Recently, she was quoted in a Health.com article titled, "10 Things You Should Never Do When You're Angry." This article also appeared in Time.com and FOXNews.com.
I wanted to hear some tips for how to successfully respond to reporters' queries straight from the source. Here's what she had to say:
How do you choose which ProfNet queries to respond to each day?
I scan every query title and really try to determine if I'm going to be a good source for the reporter. My husband is a writer so I respect the info and requirements that they ask for. Sometimes the queries have more of a health bent, but sometimes they come more in the form of technology or business. Since one of my areas is stress, that can apply to so many different fields and subjects. I look for words that indicate the query could use someone like me. It's a long process some days.
What do you include in a typical response?
I always include what in my background would show best why I would be a good source. Maybe for one it's massage but another it's nutrition or GMOs, or the fact that I do flying trapeze. I pull from my education and experience to give the reporter the best aspect of myself that fits the story. I always put a link to my website for more info and really try to customize every response.
Do you have tips for PR people for responding to ProfNet queries?
Stay on topic. The few times I've sent out queries, I've gotten some really crazy off topic pitches. It's frustrating and time consuming. I think it's ok to offer, say expert input if they are looking for a "real person" in case it could fit the story, but some people really push the limits of what is on and off topic. And be real in your response. If someone is looking for a scientist to talk about GMOs, that's not me. I will offer my expertise, but be very clear in what my background is and why I would be a good source. Be true to yourself and honest in your responses.
Whether you're a reporter, blogger, author or other content creator, ProfNet can help you with your search for expert sources. You can send a query to tens of thousands of experts and PR agents, search the more than 60,000 profiles on ProfNet Connect, or get timely experts and story ideas by email -- all for free! Need help getting started? Email us at profnet@profnet.com