March is here and with St. Patrick's Day on the way, luck is in the air. Has ProfNet helped you to "strike gold"?
Whether you're a PR person who uses ProfNet to get coverage for your experts, or a journalist who uses ProfNet to find expert sources, we want to hear your story.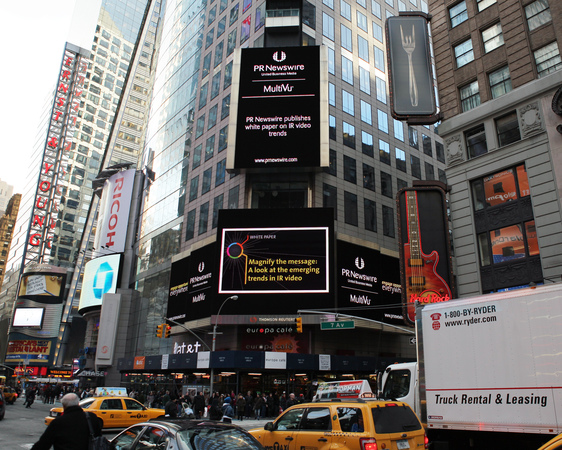 So, what do you have to do to get your name in lights?
Step 1: "Like" our page on Facebook.
Step 2: Share your best success story on our wall.
That's it!
Every month, we'll select our favorite story, and that person will get his/her picture posted in the heart of New York City: the Reuters sign in Times Square, located at the corner of 43rd St. and 7th Ave.
It doesn't matter if you were the expert being quoted or if you were the writer of the article. We just want to share your story. We love seeing how ProfNet has helped reporters and experts connect, and we want to let others know about your successes.
Here's your chance to show us your best stories, and we will show the world. (OK, maybe just the 1.5 million people who go through Times Square per day, but you get the idea!)
Whether you're a reporter, blogger, author or other content creator, ProfNet can help you with your search for expert sources. You can send a query to tens of thousands of experts and PR agents, search the more than 60,000 profiles on ProfNet Connect, or get timely experts and story ideas by email -- all for free! Need help getting started? Email us at profnet@profnet.com